You've heard who the Pre-Con speakers are and what they're teaching. You've heard about the five amazing Learning Pathways and the stellar line-up of speakers who are developing and curating the content.
Ready for the next announcement?
That's right – three keynotes from industry-leading experts to kick off each day at Summit!
On Wednesday, we're honored to welcome Microsoft back to open the conference and are eager for what they've planned. Never a dull moment with plenty of news and excitement – stay tuned for what Microsoft has in store.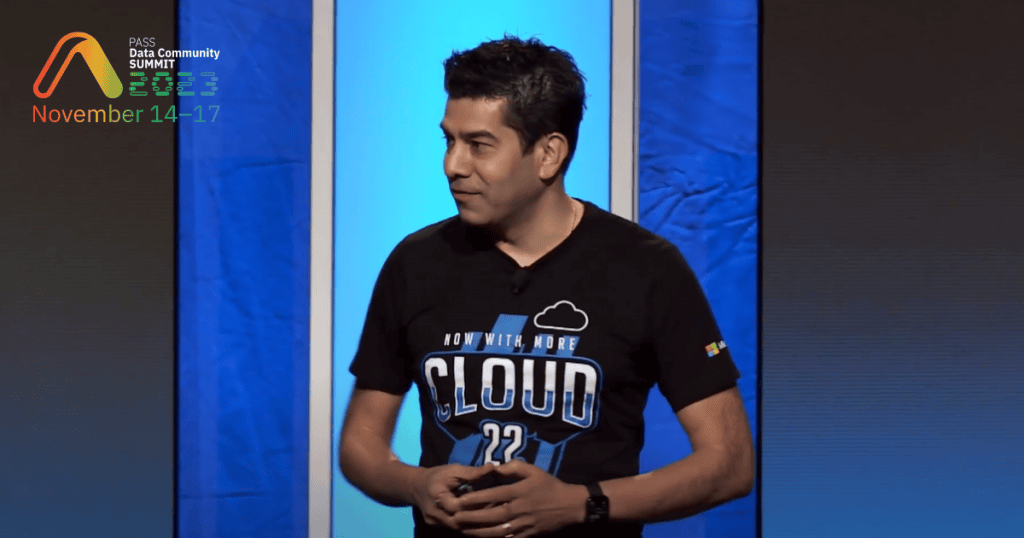 Thursday opens with Redgate Chief Product Officer, David Gummer, and Ryan Booz, Redgate PostgreSQL Advocate, taking to the stage to share the latest market trends, how these are shaping the technology landscape, and opportunities for data professionals in the future. There should also be an announcement or two about the latest ways Redgate will be supporting database professionals as the technology landscape evolves.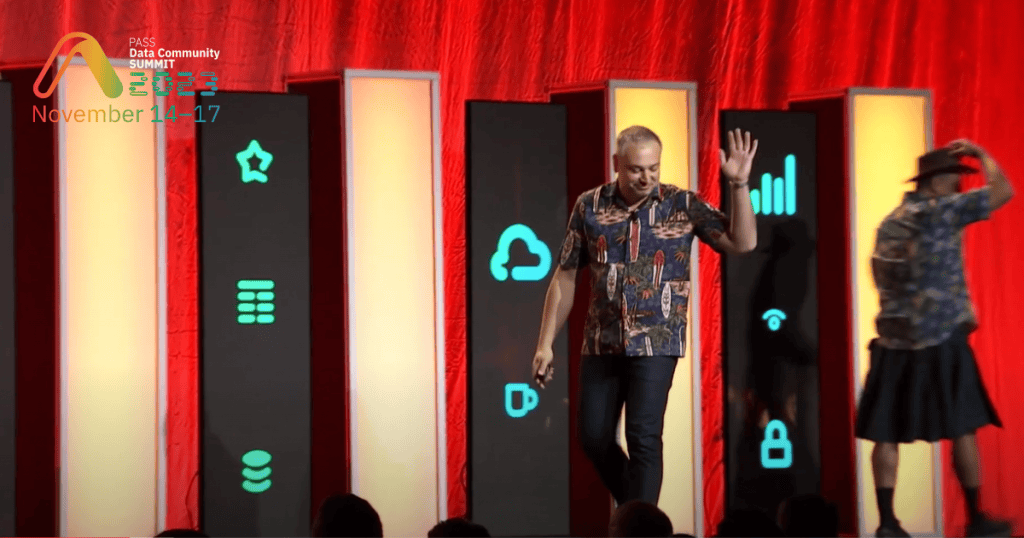 As is tradition, Friday will open with the Community Keynote – this year brought to you by Melody Zacharias and Ben Weissman. Melody is a Data Platform MVP, Microsoft Regional Director, and Director of Solutions and Strategy at Pure Storage. Ben is a Microsoft Data Platform MVP, a co-author of "SQL Server on Kubernetes", "Azure Arc-enabled Data Services Revealed", "SQL Server Big Data Clusters" and "The Biml Book", a regular blogger and speaker on national and international events. He has also published multiple online courses. We're thrilled Melody and Ben are returning to Summit to share insights and real-world use cases, so data professionals can feel confident leveraging the latest technology advancements.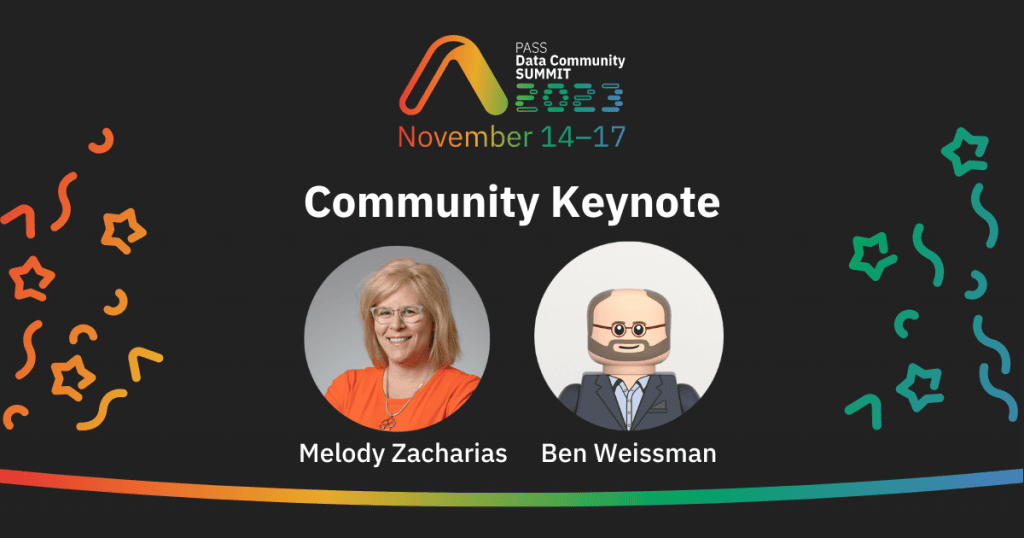 More exciting PASS Data Community Summit news is just around the corner! In two weeks, we'll unveil the full program of speakers and sessions. You can look forward to a diverse range of content, ensuring there's something for everyone. Tracks have been organized and weighted in line with community feedback to include:
Analytics
Architecture
Database management
Development
Professional Development
Sessions will range from introductory to expert level with a variety of formats, from lightning talks to deep dive half-day sessions, to suit different learning styles. 
Registration is open now  
If you're ready to connect, share, and learn with fellow data professionals and industry leaders in Seattle this November, register now at the Early Bird rate, only available until July 26!  
Stay tuned…  
Be the first to hear about speaker and session announcements, ticket price bumps, and what to expect at Summit this year. Join the mailing list and follow us on Twitter and we'll keep you updated.