PASS Data Community 2023 Wednesday Morning Run
It would not be November in Seattle without our PASS Data Community Wednesday morning run. Meet at the corner of 7th and Pike on Wednesday November 15 at 6:00am in front of the Washington State Convention Center for a group run/walk down to the waterfront and back. The route is approximately 3 miles heading down to the water/Pike Market. Once on the waterfront, turn right toward the park then make a U-turn and head back to the starting point. #sqlrun
https://www.mapmyrun.com/routes/view/5272262329/
Caricaturist – Sponsored by Datavail
Come and join us at the Exhibitor Reception and get your digital caricature at the Datavail booth. These aren't your typical caricatures artists! Our artists will draw your caricature on a digital tablet that is connected to a TV monitor so you can watch the caricature come to life. You'll get an instant 4×6 print, plus access to the digital file after the event.
Summit Bingo
Take the bingo card from your attendee bag and fill in the answers to all nine questions. Hand in your completed card at the Redgate booth for a chance to be entered into a draw to win one of 6 Starbucks gift cards. The drawings will take place in the Exhibit Hall on Friday, November 17 at 1:05 PM – 1:25 PM.
PASS Karaoke Party 2023
Annual party at the PASS Data Community Summit and Microsoft Ignite this year with live RockARoke music.
Raffles and Prizes
Visit the Exhibit Hall for a chance to win amazing prizes.
Neil's Annual Whisky meetup
Be at PASS Summit 2023 ? Love Whisky Want some drams with your #PASSDataSummit friends
SQL Train 2023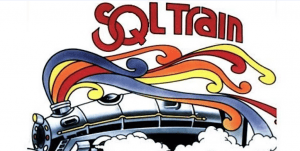 Do you need a ride from SQL Saturday Oregon & SW Washington to Seattle, WA for PASS Data Community Summit? Then join #SQLFamily members on #SQLTrain! Find out more and sign up today.
Luncheon: Database DevOps Luncheon: All You Ever Wanted To Know But Were Too Afraid To Ask
Join us for this casual luncheon where every question is welcomed. Regardless of whether you are new to the field or an experienced professional, this session promises to provide valuable insights for everyone….all you have to do is ask. From automation to performance tuning, security and compliance to effective team collaboration, our panel of friendly industry experts will endeavour to answer any and all questions you might have.
A safe space to ask any questions you have about Database DevOps! You'll get answers to all those questions you might have been too afraid to ask, and the chance to pick the brains of industry experts. Come along with questions or experiences on your DevOps journey!
Speakers:
Hamish Watson, DevOps Alchemist
Angela Tidwell, DevOps Engineering Manager
Steve Jones, Advocate
Click on the link below to add to your schedule and save your spot!
Call for community-led events
Do you know of other community-led events happening during the week of Summit 2023? Let us know through Twitter DM or email us at info@passsummit.com.
Summit 2023 Games Night
Kindly sponsored by our Silver Sponsor Datavail. More details coming soon.