Preparations for Summit 2023 are fully underway! We thought what better way to introduce you to some of this year's sponsors than sit down with them and find out what they have in store for you in November…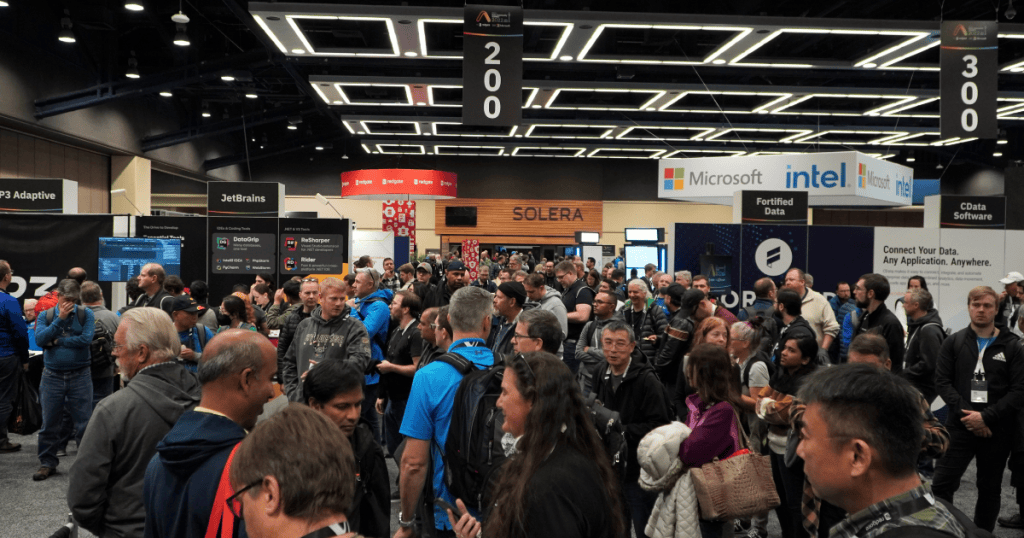 Q: What's your top reason for attending Summit? 
Our top reason for attending the SQL PASS Summit is to connect with industry professionals and thought leaders in the SQL and data management community. The Summit provides a unique opportunity to engage in meaningful discussions, share knowledge, and learn about the latest trends and innovations in the field. – Andrea Kaercher, Fortified Data 

Being the second year for Power BI Sentinel to sponsor PASS Summit, this event is an important part of our continued brand-awareness efforts, drive potential engagement with companies looking to reign-in their Power BI estates, and to connect with the Microsoft Data & AI community. – Nick Harshbarger, Power BI Sentinel 

PASS Data Community Summit presents a great opportunity to not only engage with the SQL Server community of IT professionals but to connect with industry partners, network with fellow subject matter experts, and share SIOS knowledge of high availability and disaster recovery for essential applications.  – Natalia Casey, SIOS 

AWS has a long-standing relationship with the PASS Data Community Summit. Over the years, we've seen this community grow and flourish and we are thrilled to continue supporting this amazing SQL Server and data community.

In fact, this year marks the 15-year anniversary of SQL Server on AWS. AWS has helped hundreds of thousands of customers transition their SQL Server workloads to the cloud since 2008, longer than anyone else. Customers continue to choose AWS for migrating and modernizing SQL Server for optimized price performance, license flexibility, ease of use, and innovation to manage, access, and scale their data. – Frank Wang, Amazon Web Services 
Q: Why do you love exhibiting at Summit?  
We love the intimate community feel at the PASS Data Community Summit, where everyone is so passionate to share their knowledge, experience and expertise about SQL Server and data. We are truly impressed with the energy and the level of engagement from attendees on the show floor. 

The event organizer is also doing a good job supporting sponsors like us to connect with the community, such as sharing our educational materials, coming up with engaging activities during the show, event logistics and support, etc. – Frank Wang, Amazon Web Services 

We were newbies last year and the PASS Data Community was brilliant – so engaged and asking all the right questions. – Tim Marshall, DBVisit 

Our technology is optimized for SQL Server, so PASS Summit represents the most relevant and targeted audience that we can possibly get our software solutions in front of at an in-person event. The attendee enthusiasm is always high.  – Don Boxley, DH2i 
Q: Who'll be at your booth, and what new stuff will you be demoing?  
At our booth, you'll find a team of experts, including Daniel Cai, our Managing Director; Aswin Manmadhan, our Technical Solutions Lead; and Dave Butt, our Senior Client Services Specialist, who will highlight the new features and demonstrate how our solutions can effectively address your data integration challenges, ensuring seamless and efficient data flows. – Daniel Cai, KingswaySoft

The 2024 Power BI Sentinel PASS Data Community Summit team will consist of Alex Whittles, Founder of Power BI Sentinel and 8-years Microsoft MVP – Data & AI, Joe Billingham, Power BI Developer and Support Specialist, and Nick Harshbarger, Director of Client Success. We will be demoing the latest features of Power BI Sentinel including a hybrid ABF/PBIX report back-up approach and the use of Service Principal for providing access to the Power BI estate. In addition, as Power BI plays a larger role in an enterprise through the use of Fabric, the importance of governance, audit, and back up increases the need for a solution like Power BI Sentinel.- Nick Harshbarger, Power BI Sentinel 
Q: What are the new trends folks should come and chat to you about? 
The modern data stack, or "Frankenstack," is an amalgamation of various tools and platforms that can lead to a plethora of time-wasting, efficiency-killing problems, not to mention a sinkhole of cost and accessibility issues. Instead of using ten, twenty, or even thirty different tools, TimeXtender is committed to offering a singular tool that can integrate with your existing data infrastructure (on-premises, cloud, or hybrid), reducing the time it takes to build and maintain a modern data warehouse (MDW), as well as reduce costs by 70 to 80 percent. – Brenda Kubistek, TimeXtender 

One of the key trends that we encourage attendees to discuss with us is the total cost of code. Many organizations accumulate vast amounts of code over time, leading to inefficiencies and increased costs. We have developed a patent-pending approach that helps businesses identify and mitigate these inefficiencies, resulting in significant cost savings. We would love to share our insights and strategies for optimizing code and reducing the total cost of ownership. – Andrea Kaercher, Fortified Data 

Modernizing SQL Server with containers is the biggest trend. Our software solution makes the transition from native instances to Kubernetes clusters easy and helps ensure virtually zero downtime SQL Server in Kubernetes when you're there. – Don Boxley, DH2i 

One recent trend we've seen from our customers is a desire to revisit licensing needs and requirements as they migrate to the cloud. AWS offers a free Optimization and Licensing Assessment (AWS OLA) to both new and existing customers that can help them save 45% of SQL Server licensing costs, according to an Enterprise Strategy Group research. – Frank Wang, Amazon Web Services 

 
Q: Got any new product releases or demos you'll be showcasing? 
Some of the demos we'll be showcasing include but not limited to: AWS Migration Hub Orchestrator to streamline SQL Server migrations, AWS Compute Optimizer to rightsize SQL Server workloads and reduce licensing costs, migrate on-premises SQL Server to Amazon RDS Custom using distributed availability groups, modernize SQL Server to Amazon Aurora with Babelfish, and use Generative AI to accelerate SQL development with Amazon CodeWhisperer. – Frank Wang, Amazon Web Services

COZYROC has been providing SSIS solutions for the past 16 years. As a proud exhibitor at the PASS Data Community Summit we are thrilled to showcase our new game-changing Data Integration components and COZYROC's Cloud Integration Platform. Connect, retrieve and transform data seamlessly from a variety of Web API's, optimizing your business workflows by using any of the 240 components, connectors and tasks included in the COZYROC SSIS+ components suite. – Ivan Peev, CozyRoc

Jeff Garbus, CEO, will be demoing the new SaaS product that previously has only been available to his Managed services Clients.
FLIGHT- Provides a unique Gestalt view of your ENTIRE SQL, MySQL, and Oracle environment in a web portal accessible from anywhere. At a glance you can see the relative health and performance of every instance of your databases, then drill down with predictive analytics to help prevent future problems. The automation of tedious, time consuming, and often forgotten tasks is going to be transformative in the maintenance of your data environment. – Devon Garbus, Soaring Eagle Data Solutions

Application Redirection for SQL Server
We listened to what the folks told us at PASS Summit 2022… StandbyMP can now automatically redirect the application upon database Switchover using automated or one-click Custom User Scripts.  This is another feature to help DBA's save time associated with Log Shipping and Asynchronous AGs. – Tim Marshall, DBVisit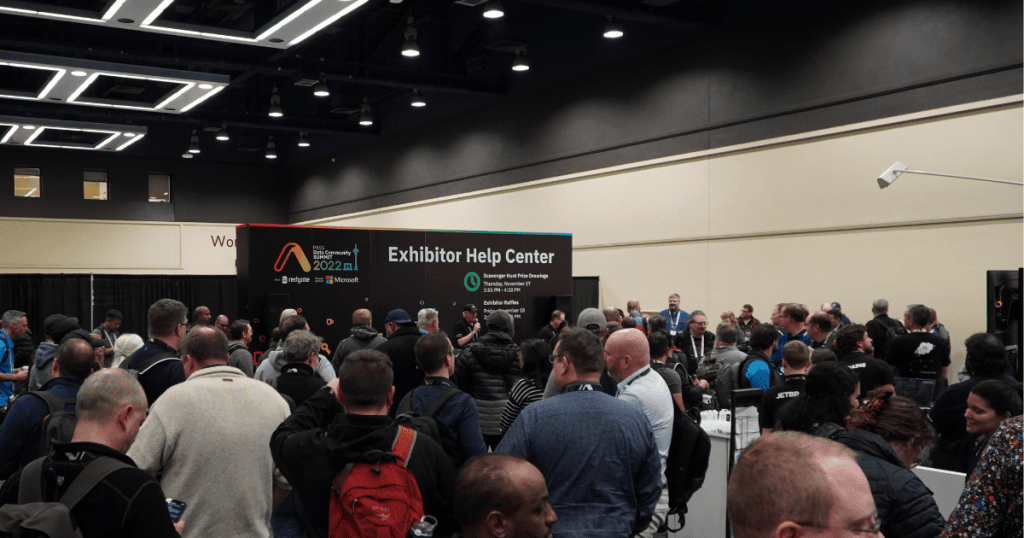 Are you interested in sponsoring? 
Join these major players in the data industry and secure your booth today. Find out more. 
Stay tuned for more news and announcements. 
 Join the mailing list and follow us on Twitter, and we'll keep you updated.  
And if you're ready to secure your attendee pass, register now and we'll see you in Seattle in November.