It's been just over three months since PASS Data Community Summit 2022. The organizing team at Redgate has been busy debriefing and planning, and now we're excited to share an update with the community about what went well and what we learned from last year's event.
Firstly, we're incredibly grateful to all our attendees who shared their feedback with us through the post-Summit survey, on social media, and with us directly –a big thank you for all the insights you've shared. So – what were the highlights from Summit 2022?
A big hit with the community
One headline is that the event itself was overwhelmingly positively received, particularly by in-person attendees, who gave Summit 2022 a 4.5/5 star rating. As well as that amazing star rating, 95% of attendees reported that they met their personal goals for the event, and 95% also told us they took away actionable information that they could apply day to day.

Learning & networking are the top reasons for attending Summit
The top three reasons for registering for PASS Data Community Summit include: learning from the sessions, keeping up to date with the latest trends and technologies, and networking and connecting opportunities. We're incredibly proud of the 400+ sessions delivered at Summit 2022, with the top-attended sessions rating 4.7/5 or above.
Our 356-strong speaker line-up included 39% of speakers who were new to Summit, and we're delighted to support and champion these folks who'll be future influential voices in the community. The community-curated learning pathways were popular, and Microsoft's GA announcement for SQL Server 2022 was a particular highlight, with many of the related sessions seeing high attendance and ratings.
"Travelling to Seattle and meeting the #SQLFamily" were also called out as top reasons for attending.

What we learned
In the spirit of continuous improvement, there were also some key learnings for Redgate as event organizers based on the 2022 feedback from Summit.
Summit was more diverse than ever
In 2022, we listened to feedback and shared our goal of at least 40% of our 2022 speakers coming from underrepresented groups. We exceeded this goal – with 42% representation of underrepresented groups across speakers, co-speakers, and moderators – to make Summit a more diverse and welcoming event. We were also excited to welcome 40% of our global audience who were experiencing Summit for the very first time.
The formation of our community-driven DEI steering group was also a big success, and we'll be continuing to improve our approach to diversity, equity, inclusion & belonging (DEIB) in 2023.
The in-person experience was more valuable for attendees than online
Although both online and in-person attendees rated the event highly, we saw a discrepancy in these ratings. NPS (net promoter) scores, in particular, came in at 67 for the in-person event (on the cusp of excellence!), whereas online NPS scores sat at 44 – still good, but substantially lower. This aligns with industry data we've seen from other hybrid events.
On the whole, we have good evidence that the online version of the event hasn't created the same valuable experience as going to Summit in person. We were also hoping that the online option might allow people who couldn't travel internationally to get a flavor of the Summit experience, but in the end, 85% of Summit online attendees were based in the US or Canada, so this option didn't serve the global community as effectively as we'd hoped.
From an operational perspective, managing an online event at the same time as an in-person Summit added significant complexity. This, combined with the mixed attendee feedback, and a desire to deliver a solid and engaging in-person event, has informed our decision to run Summit exclusively in-person this year.
We've already applied this lesson to our plans for 2023 – this year's Summit will be in-person only, rather than a hybrid event. To find out more about Summit 2023, check out our recent save-the-date blog post.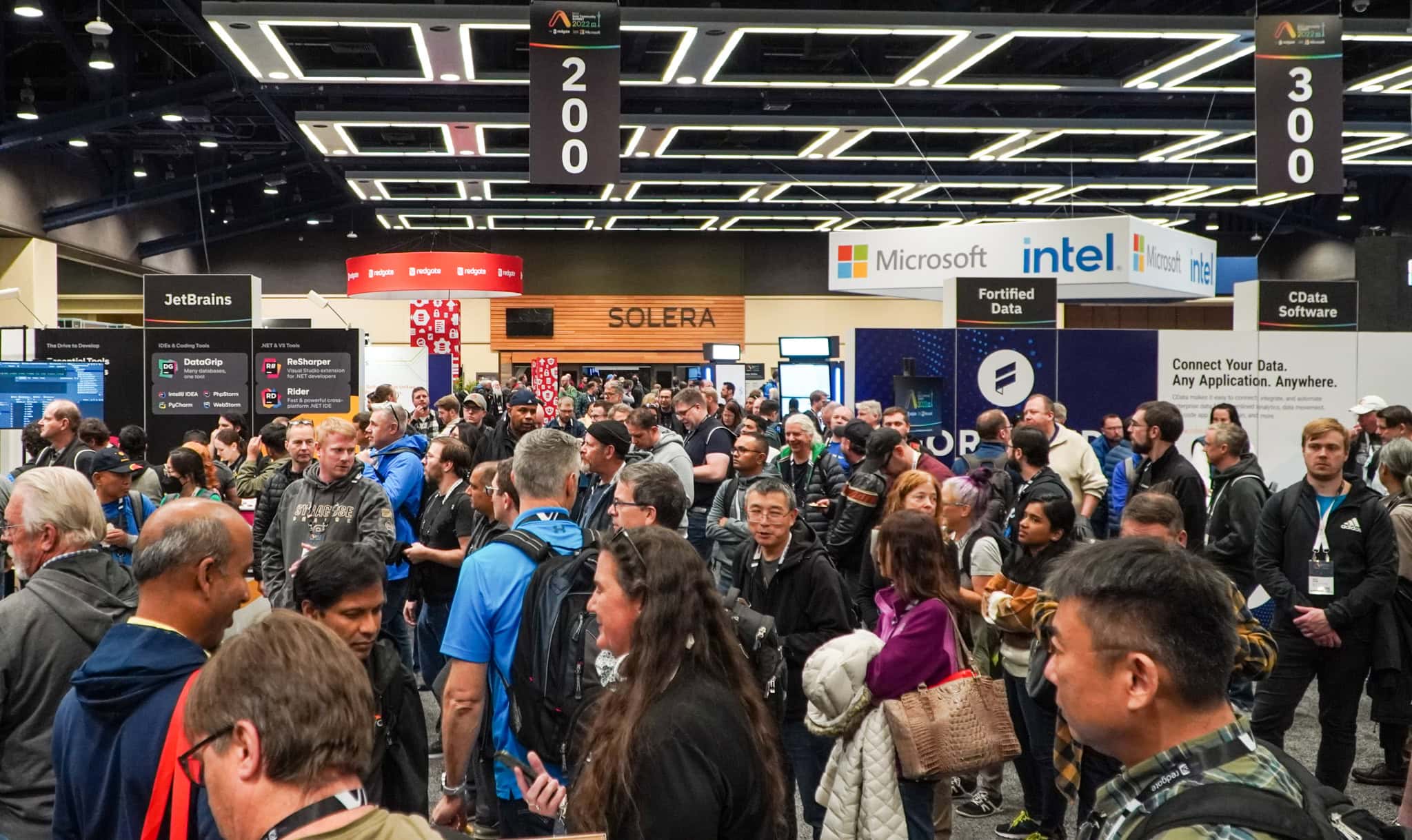 Topics & technologies of interest are evolving
Something else we heard from the community, both at the event and in post-event surveys, is that Summit attendees are looking for content that covers a more diverse range of subjects, not just SQL Server: you want to hear about database technologies such as PostgreSQL, and broader subjects relevant to the data field, like analytics, machine learning & AI.
Our ecosystem of sponsors (including the team at Redgate!) welcomes this insight, and we're excited to shape the 2023 program to meet the evolving needs of the community.
Stay up to date
This is just the beginning. The best ways to stay up to date with plans for Summit 2023 are by signing up for regular news in your inbox and following us on Twitter.